Autodoc is a software developed by Boll Engineering AG, which makes it possible to automatically generate detailed reports from firewall configuration files. The reports are clearly displayed on the screen and can be exported as PDF or HTML reports or printed out as PDF reports. In addition to the existing firewall manufacturers Watchguard, Fortinet and SonicWALL, we have recently added support for Palo Alto Networks.
You can open a configuration backup in Autodoc with "File–> Open File" or Drag and Drop and as result you will receive a report of the firewall configuration in tabular form.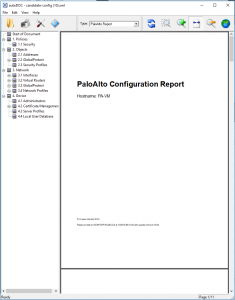 Furthermore, Autodoc offers the possibility to customize the report. You can customize the title page as well as the header and footer to your needs: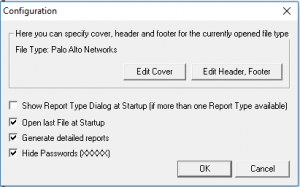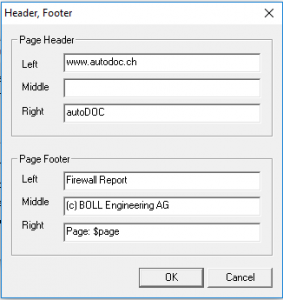 Here can you find some example configuration reports to get an idea how it looks like:
If you are interested in our software, you can download a demo version on https://www.autodoc.com, to test the software with your own configuration backup.