In the last two weeks we received more and more reports about the problem that the reseller list remains empty when registering a FortiGate via WebUI, even if the correct country (Switzerland in our case) is selected.
The problem was also reported to us with the Country / Region field, but apparently this is filled in automatically after a waiting period.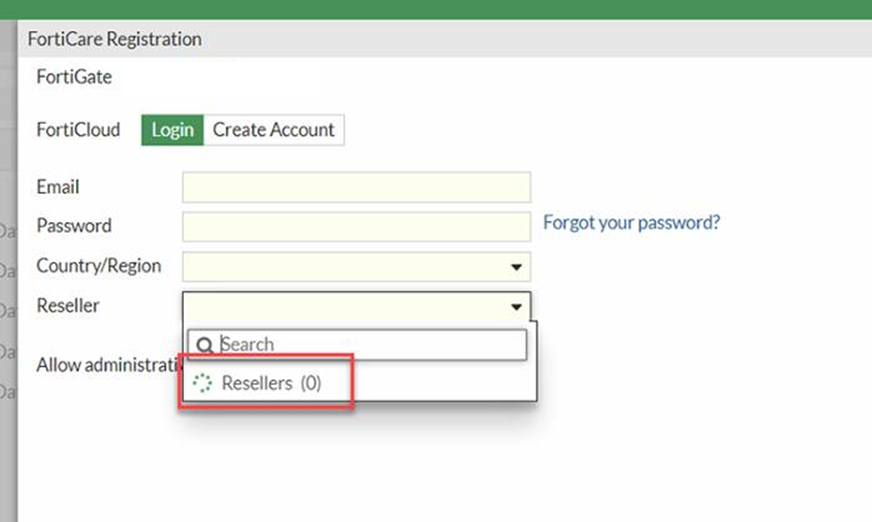 Workaround 1
The actual workaround is to disable the anycast service. Afterwards the field is populated instantly with the correct reseller list.
config system fortiguard
set fortiguard-anycast disable
end
Please keep in mind that you will turn on the Anycast service again after registration.
Workaround 2
Register your FortiGate directly in the Fortinet support portal (support.fortinet.com)
If you cannot register the FortiGate, please contact the Fortinet customer service team.

Information from Fortinet
"Yes, we are aware of the error in GUI during the registration process. The team is currently working on a fix."