Watchguard is going to release Fireware version 12.5 in the next few days / weeks. From the public beta phase some new features are already known, which I would like to introduce here:
Update: Fireware 12.5 has been released.
Please check the " What's New in Fireware v12.5 " presentation for detailed information.
Reverse Proxy for the Access Portal
In the Access Portal configuration, you can now configure reverse proxy actions so remote users can connect to internal web applications and Microsoft Exchange services with an external URL. With reverse proxy actions, you can give remote teams access to internal resources without the need for a VPN. Multi-factor authentication is supported as well.
WatchGuard already configured templates for Microsoft Exchange servers to make it more simple to implement these functions:
Mobile devices with Microsoft mail clients (through ActiveSync)
Microsoft Outlook
Microsoft Outlook Web Access
Microsoft Outlook Web Access through the Access Portal (with automatic sign-in)


WebBlocker Override
Administrators now have more control over when users can override
WebBlocker settings.
Enable or disable WebBlocker Override for websites in specific denied WebBlocker categories.
Example: Enable override for all websites in the Health category but not the Shopping category.
Allow users who are members of a specific user group to type their own credentials to override denied websites.
Example: Allow only users in the Teachers group to override WebBlocker settings.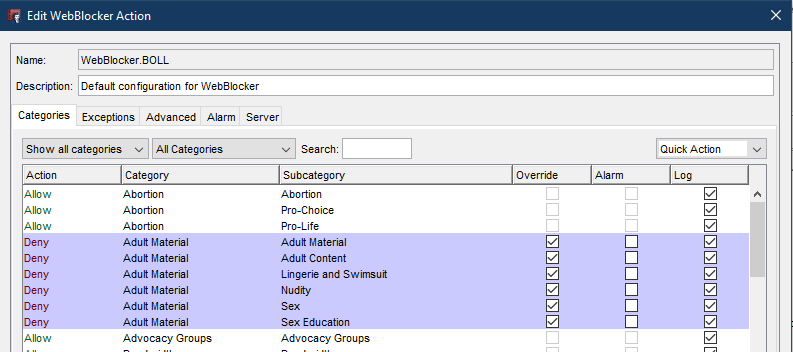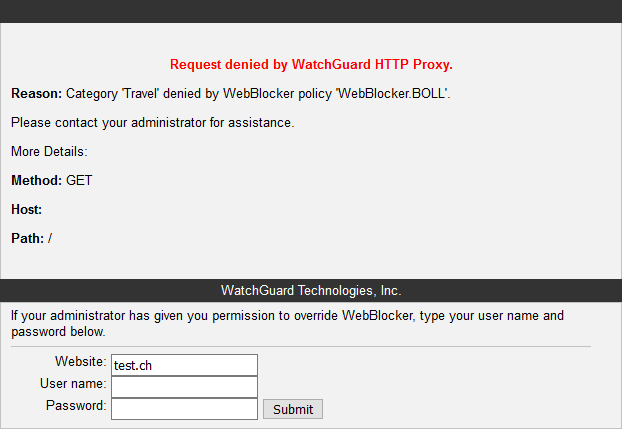 Customize WebBlocker Warn Message
Warn messages for WebBlocker categories can now be customized in the Proxy settings of the specific firewall policy.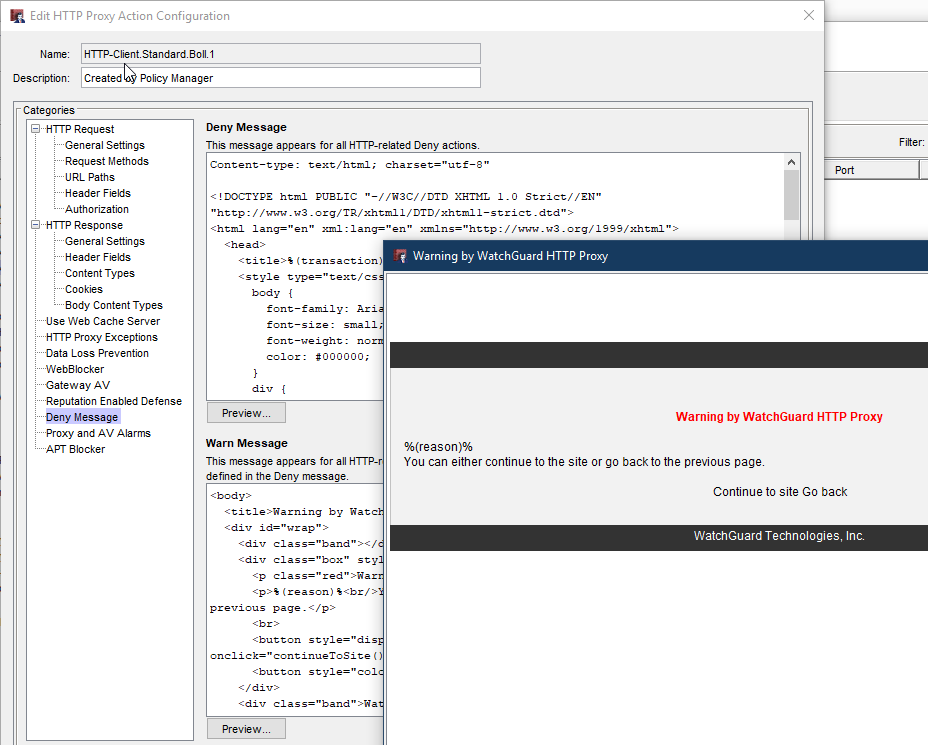 Other feature enhancements
All other enhancements can be found in the "What's new" presentation for 12.5 which will be published with the Fireware OS release 12.5. as well in the Software Download section: watchguardsupport.secure.force.com/software/SoftwareHome